Opening ceremony for DACHSER's new high-bay warehouse in Memmingen
This state-of-the-art warehouse is fully automated and climate-friendly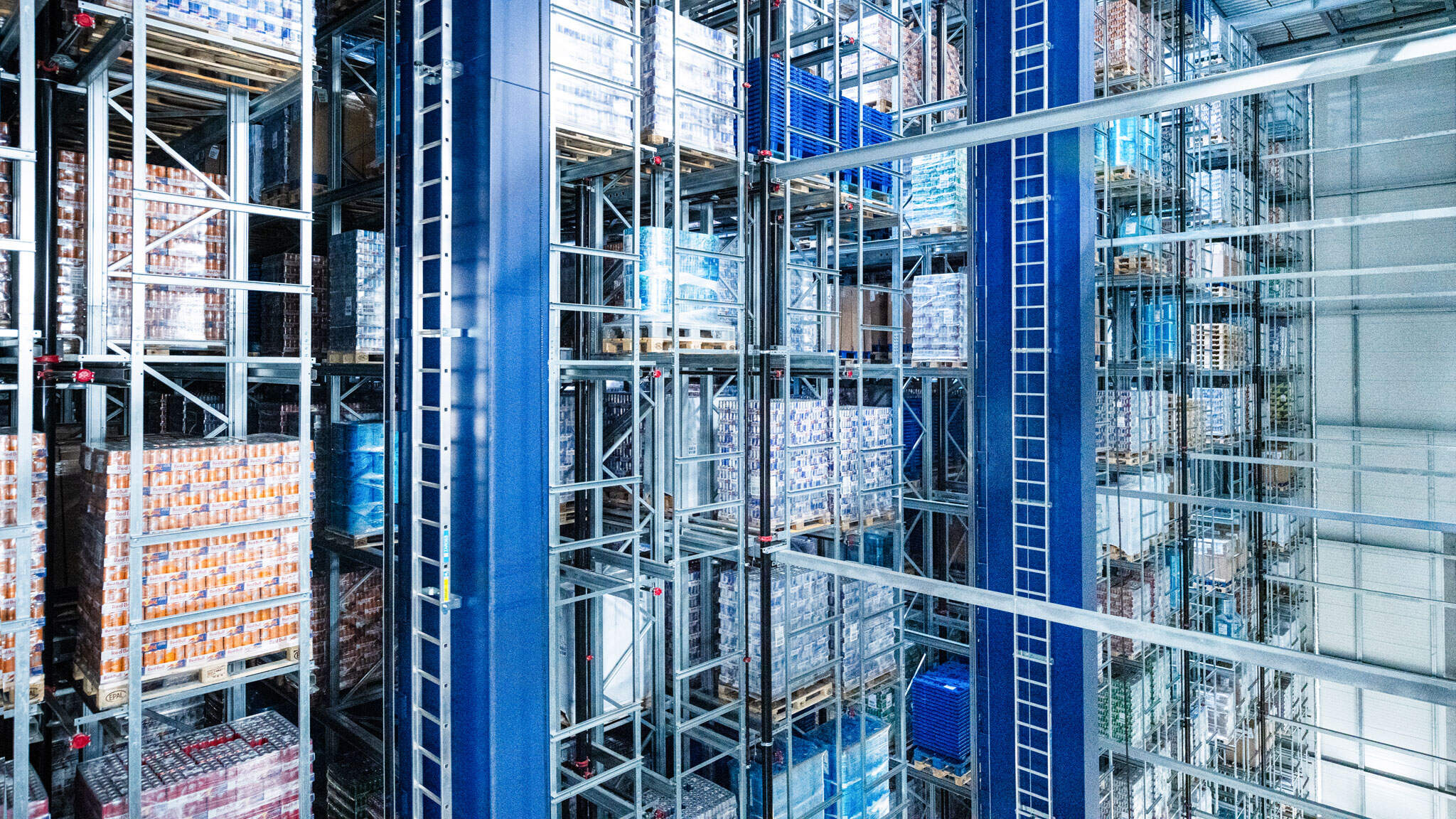 Together with some 100 guests, DACHSER celebrated the opening of its new high-bay warehouse in Memmingen. The new facility had gradually been going into operation in recent months. DACHSER invited policymakers, administrators, and industry representatives to see the new facility in the Gewerbegebiet Nord industrial park near the A7 highway. The logistics provider invested some EUR 30 million in the fully automated warehouse.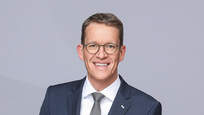 For DACHSER, the high-bay warehouse in Memmingen is one of the most important new facility projects of the past few years.
Burkhard Eling, DACHSER CEO
Construction for the new logistics facility started in spring 2021. It consists of a front building with 2,700 m² of floor space and an adjacent high-bay warehouse that provides 7,500 m² of logistics space. At 32 meters tall, the storage facility covers only a small area but provides space for 52,000 pallets of non-chilled food and food packaging. It also features a mezzanine with 2,300 m² of floor space for manual picking and finishing operations.
DACHSER's Allgäu logistics center is the company's largest operational location worldwide. With the new logistics facility now in operation, the family-owned company offers a total of more than 200,000 pallet spaces in Memmingen.
"The new warehouse is designed to offer top performance to keep pace with growing customer demand in the region," explains Thomas Henkel, General Manager of DACHSER's Allgäu logistics center in Memmingen. "Automation and sustainability were the main focus when building it." Storage and retrieval of pallets, for example, is fully automated. As many as 400 pallets per hour—or 5,000 per day—of incoming and outgoing goods can be handled via 22 loading and unloading gates. This is made possible by features such as automatic unloading systems, an automatic palletizing station, and eight rail-guided rack operators in high-bay storage.
"For DACHSER, the high-bay warehouse in Memmingen is one of the most important new facility projects of the past few years. It brings together state-of-the-art automation technology and the latest sustainability concepts based on the accumulated expertise of our network and our employees," says DACHSER CEO Burkhard Eling. "This investment benefits not only the Memmingen location but also the DACHSER company as a whole."
Energy from clean sources
A concept for sustainable operations maximizes CO2 savings. Most of the energy required to operate the high-bay warehouse is generated by a rooftop photovoltaic system with a power output of approximately one megawatt. Whenever additional electricity is needed, DACHSER will procure 100 percent renewable hydropower and wind power from the public grid. In addition, the warehouse draws heat from the energy-efficient district heating system of a regional thermal power plant.